ABOUT US / MEET THE CREW
Eric & Gina Babin
"EB GB"
Owners / General Managers / Program Directors
Producers – Trop Rockin' The USA Radio Show
Eric has spent the last 26 years in the Navy traveling the world. His first 'tour' in the Navy consisted of sailing the Caribbean making frequent port visits in the tropics. It was at this time he realized he loved everything tropical. Since he always had a love for music these experiences led him to Trop Rock music even before it had that name. He recently transitioned from active to retired Navy and now hopes to share his love for the genre with the world through the ownership of RADIO TROP ROCK.
As they traveled throughout the country to different duty stations while Eric was active duty Navy  Gina enjoyed time socializing with each local ParrotHead Club and Trop Rock music scene. Gina believes this group of people is the most enjoyable and genuine there is. She is happy, as the marketing and social media director of RADIO TROP ROCK, she can help bring quality Trop Rock music to fans everywhere! 
Brent Burns
The "Grandfather" of Trop Rock
DJ "Living The Life" Radio Show
Brent was writing and performing "trop rock" before it had a name.  In 1954 Colonel Tom" Parker, Elvis' manager, was heard saying, "That Brett Bones guy has a mediocre music career ahead of him, but I can only take on one more artist." After which he flipped a coin and Elvis "won" the toss.
In 2006, Brent was named "Official Music Ambassador of the Alabama Gulf Coast Convention and Visitors Bureau."  In 2008, he won three awards in the first ever Trop Rock Music Awards.  Brent won "Entertainer of the Year," "CD of the Year (for "Ragtops and Flip Flops")" and a special WAVE award for his charitable work.  He's now got 10 TRMA awards cluttering his trophy case.
A twice wounded, Purple Heart awarded combat veteran, Brent has the distinction of being the first American entertainer to perform for troops overseas after the tragedy of September 11, 2001.  
Brent's philanthropic projects have continued throughout the years.  A portion of his CD sales goes to charities including the American Cancer Society, Alabama Gulf Coast Zoo, and Habitat for Humanity. 
Brent now brings his quirky humor his fans love so much to his weekly radio show.  He's never hosted a radio show but Brent says he "is looking forward to not screwing it up".
Dave & Judy Redman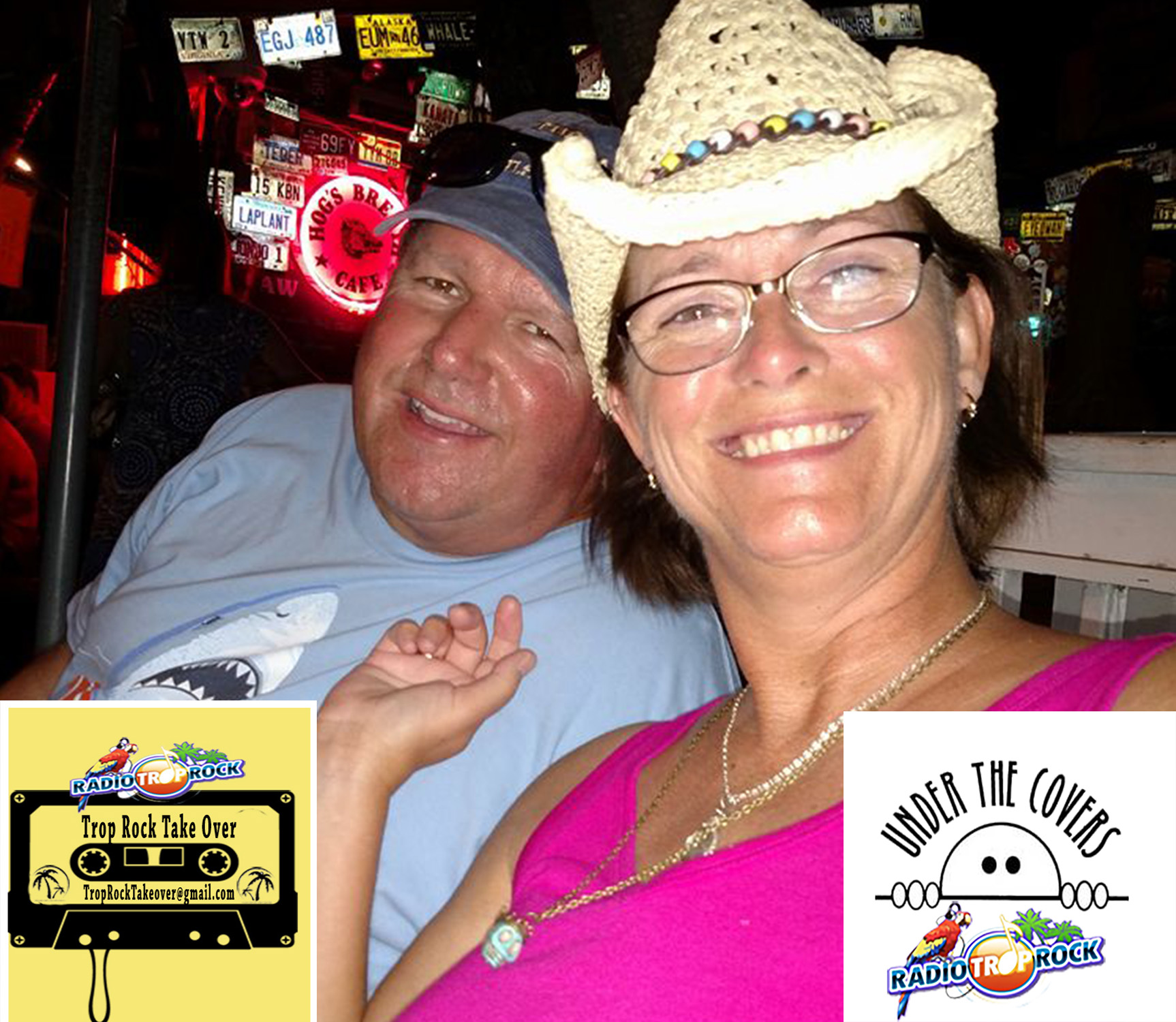 Producers – Trop Rock Takeover / Under The Covers
Landshark and Da Queen (or Queenie as Crawdaddy calls her) from High Ridge, MO (Da Ridge) began their love of Trop Rock after attending a Jimmy Buffett concert during the Floridays Tour in 1986. Music, tropical destinations, good times, and good friends have since provided many treasured memories, and Trop Rock is a constant factor. Sandbar Radio, DJ Jeff, Meet the Phlockers, Pardi Gras, Parrot Head Club Events, Trop Rock Events, Flipperstock, and Phins all  played a big part in their growing love for Trop Rock and the people surrounding the genre.
They've been "Fruitcake on the Radio" (a Radio Margaritaville show) and "Listener of the Day" on KSHE95. They've even sang on the MOTM stage with Ramajay Intercoastal in the Quincytown Tavernacle Choir in 2016.  Being a Parrot Head since the early 80's they have been part of groups such as Trop Rocks and Margarita Mafia.   They've been Flipperstock board members and served as St. Louis Parrot Head Club President and Social Director 2012 – 2016.
They enjoy being part of  Radio Trop Rock and look forward to continuing the Trop Rock Mission!